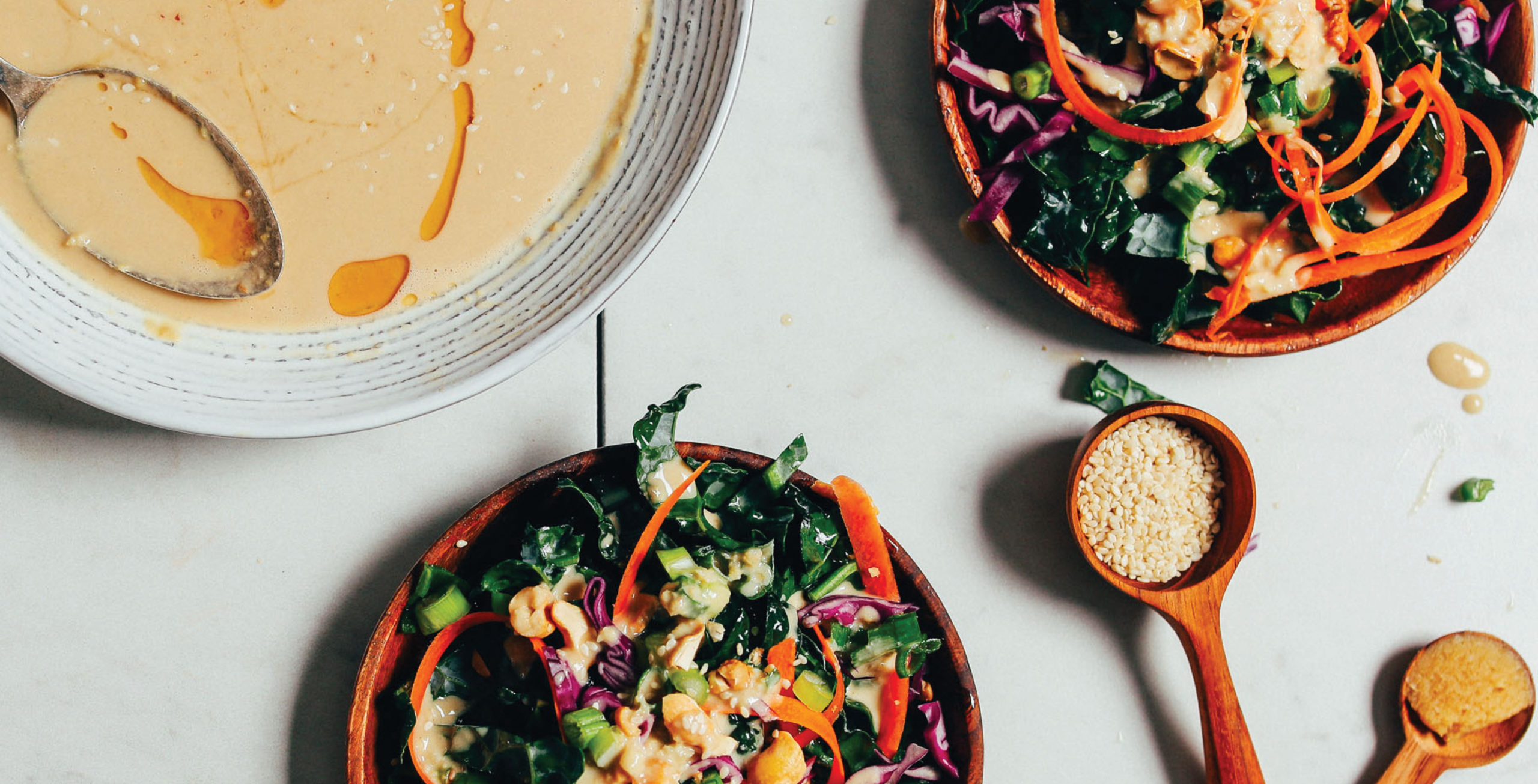 Immuno-boost & gut loving dressing
10 min prep creamy, rich tahini dressing infused with fresh ginger, garlic, and miso paste. Perfect for topping salads, bowls, and more.
GF | Vegan
• 1/3 cup tahini (sesame seed paste)
• 1 Tbsp grated ginger (prebiotic)
• 2 cloves finely minced garlic (prebiotic)
• 1 heaped tsp miso paste (probiotic)
• 1 Tbsp apple cider vinegar (probiotic)
• 2 tsp maple syrup or honey
1. To a medium mixing bowl add tahini, fresh ginger, garlic, miso paste, tamari sauce, apple cider vinegar, sesame oil, and maple syrup and whisk to combine.
2. Add water until a creamy, pourable sauce is achieved.
3. Drizzle over warm or cold salads.
4. Store leftovers 5-7 days in the fridge and 1 month in the freezer.
ADDS-ON FOR + GOODIES INTAKE
• Four Sigmatic® mushroom powder blends
• Life Cykel™ mushroom drops
• Crumble Chief Biltong pieces or beef bars (non V)
WINTER BOWL INGREDIENT IDEAS
• Edamame, tofu or roasted chickpeas
• Pumkin and sunflower seeds
• Quinoa (GF option) or couscous
• Rocket or salad of choice