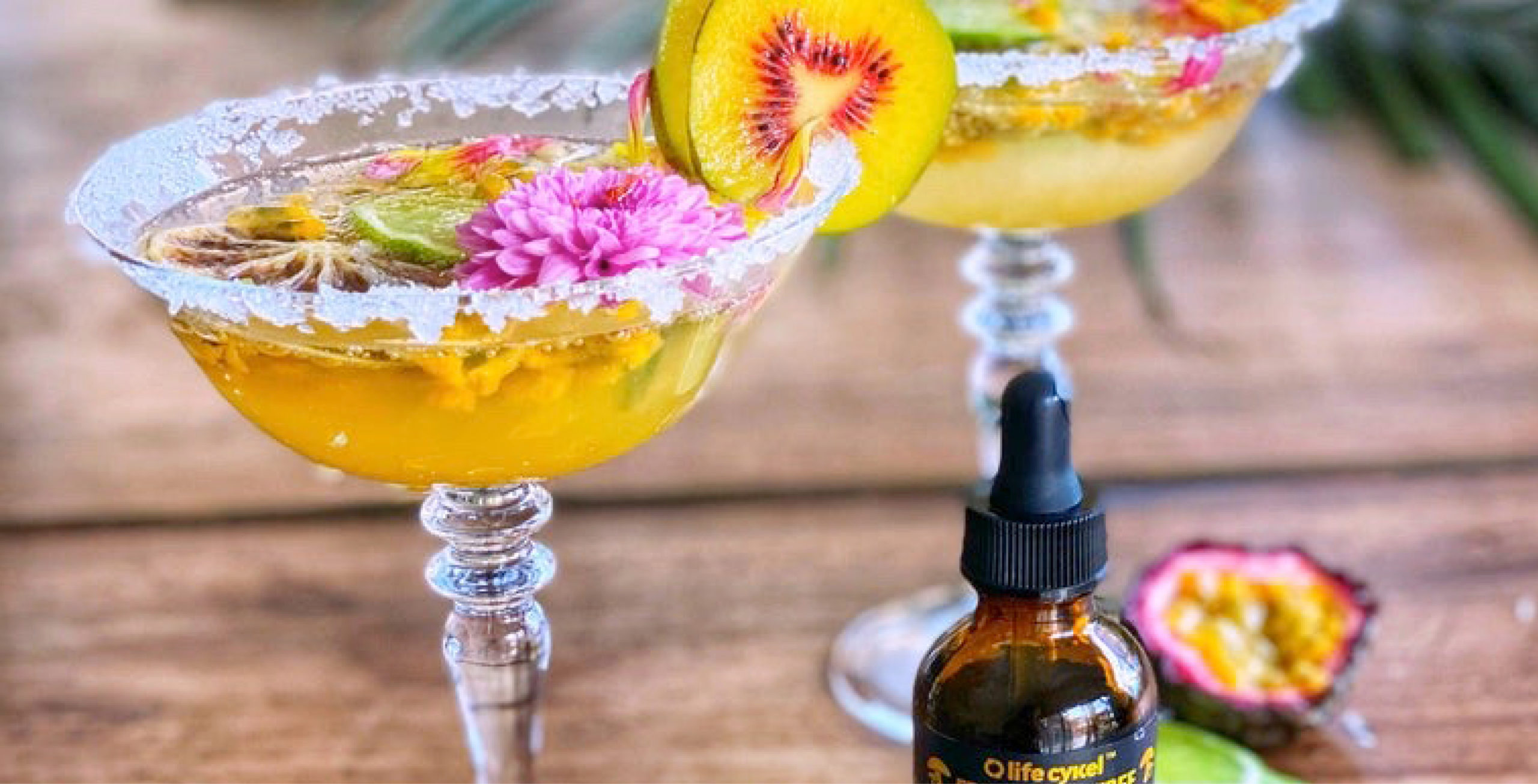 Tropical Pineapple and Lime Mocktail
TREAT YOURSELF WITH A SPRINKLE OF SHROOMY DELIGHT!
Life Cykel™'s Fresh & Free Mushroom and Bush Food Extract provides a nutritious boost and invites positive vibrations into your day.
A delightful holiday indulgence!
WHAT YOU NEED – 2 servings
• 1 cup soda water
• 1 cup pineapple juice
• 1 tbsp elderberry or mandarin cordial
• Juice of 1 lime
• 4 ml Life Cykel Fresh & Free
GARNISH
• Crushed ice (optional)
• Edible flowers (optional)
• Passionfruit pulp
• Sliced kiwifruit
• Sliced lime & dried lime
MAKE IT HAPPEN
1. Mix all the ingredients together until well combined.
2. Place the passionfruit pulp and ice in the bottom of the glass, then add kiwifruit slices to the side.
3. Pour mocktail mix over the top, and garnish.
Enjoy
Fresh & Free drops