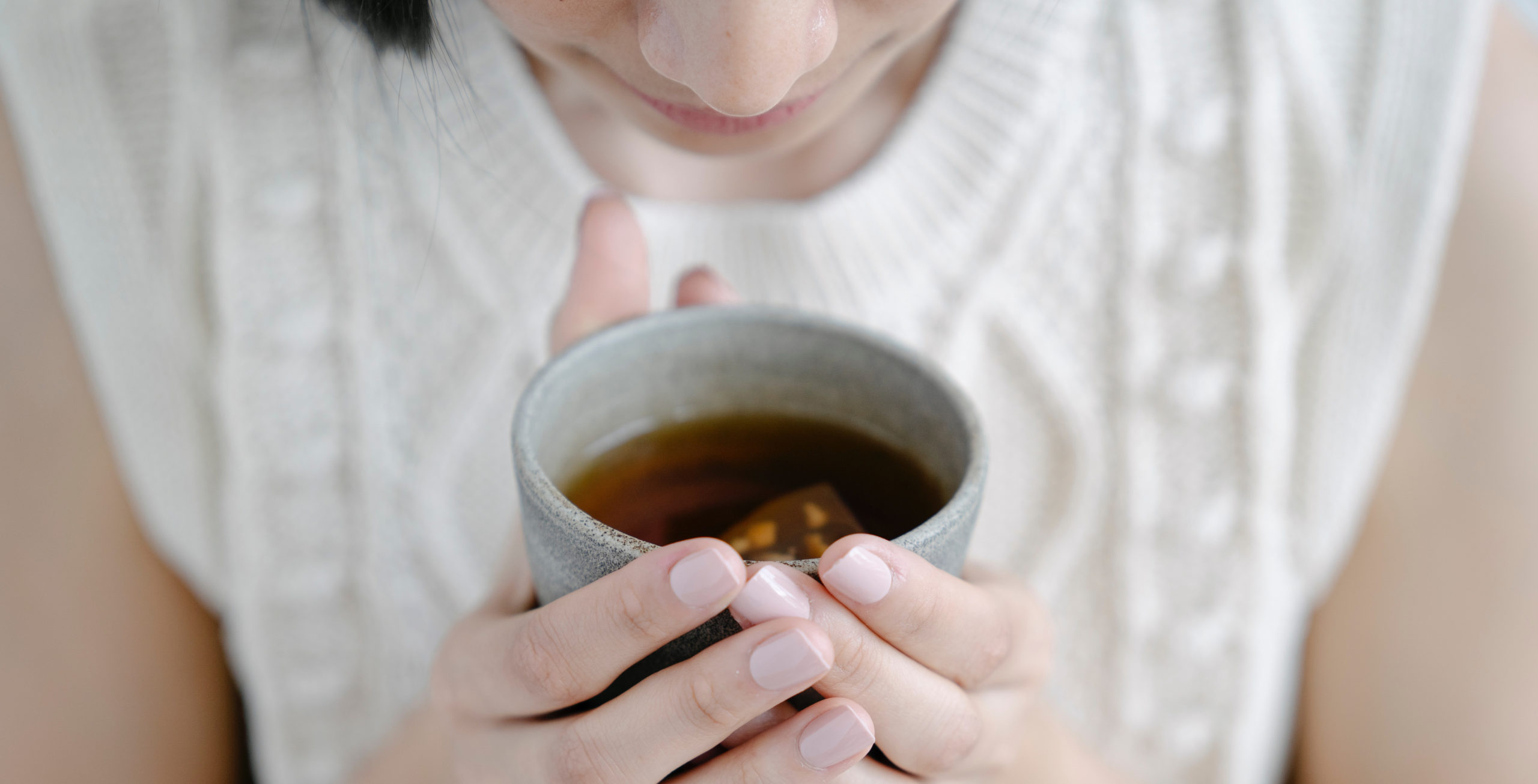 Some me-time with a perfect of tea!
Trying to find more "me time"? Start with tea time – a favourite way to unwind from the day or lift yourself up for a busy day ahead. Here's a recipe for guaranteeing a perfect cuppa every time.
4 STEPS FOR A PERFECT CUPPA EVERY TIME
Brewing tea is an art! Follow these simple steps to make the perfect cup every time.
1. BOIL FRESH WATER
Use filtered freshly boiled water to get the purest cup possible that allows the taste of the tea to shine.
2. SELECT THE RIGHT MUG
For each tea bag, you will add one cup of water. A dainty cup for high tea is too small, but your oversize coffee mug is likely too big (though you can always double up on the teabags!).
3. COVER IT
For herbal teas especially. Gaia Herbal tea, often includes essential oils. Covering your mug keeps in those soothing vapours and aroma of those potent herbs instead of letting them evaporate before you have a chance to savour your tea.
4. BE PATIENT
Brewing perfect tea is a science. Let the tea sit too long, and it might chill or get bitter. Drink it too soon, and it may lack potency. You want your tea brewing time to be just right. Always follow the directions that come with your tea.
SIT & SAVOR
After you've taken all these steps to ensure your tea will be tasty and satisfying! Taste the tea, notice its nuanced flavours, and feel the soothing warmth of the mug. Appreciate this moment of peace on a busy day.
ENJOY!