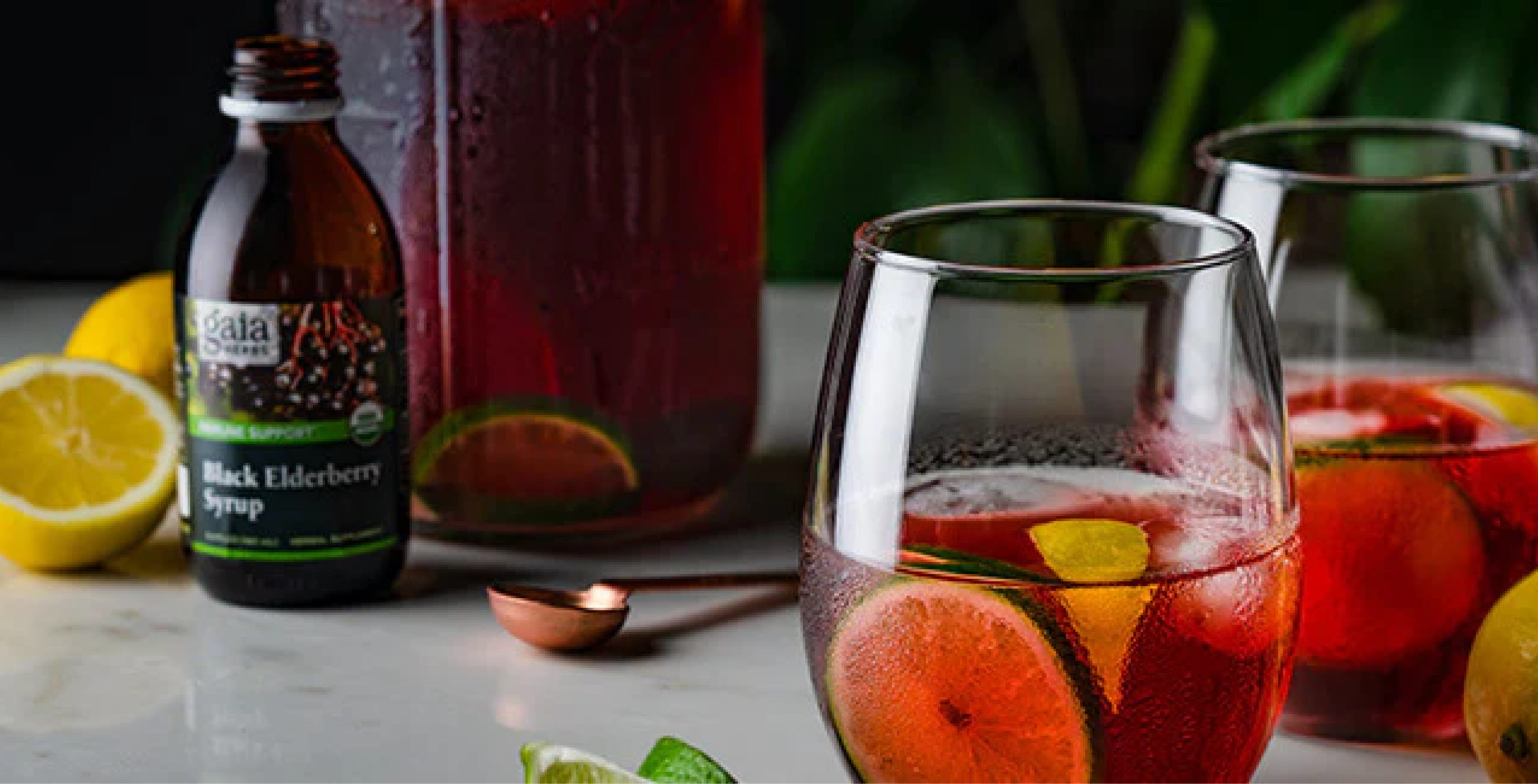 Black Elderberry Fizz Immune Boost
Gaia Herbs® has enhanced old classics and created new concoctions with herbal supplements to make these cold beverages as healthy as they are delicious and refreshing. Enjoy these mocktails for all ages at any time of day.
Ingredients:
• Lemonade
• Sparkling water
• Gaia Herbs® Black Elderberry Syrup or GaiaKids® Black Elderberry Syrup
• Ice
• Garnish: A twist of citrus peel, rosemary sprig, lemon wheel, mint leaves
Preparation:
• One serving of Black Elderberry Syrup per serving of Black Elderberry drink. (See product label for suggested use.)
• Combine equal parts lemonade and sparkling water in a glass
• Serve ice as you like
• Garnish and enjoy!
Recipe from Gaia Herbs®