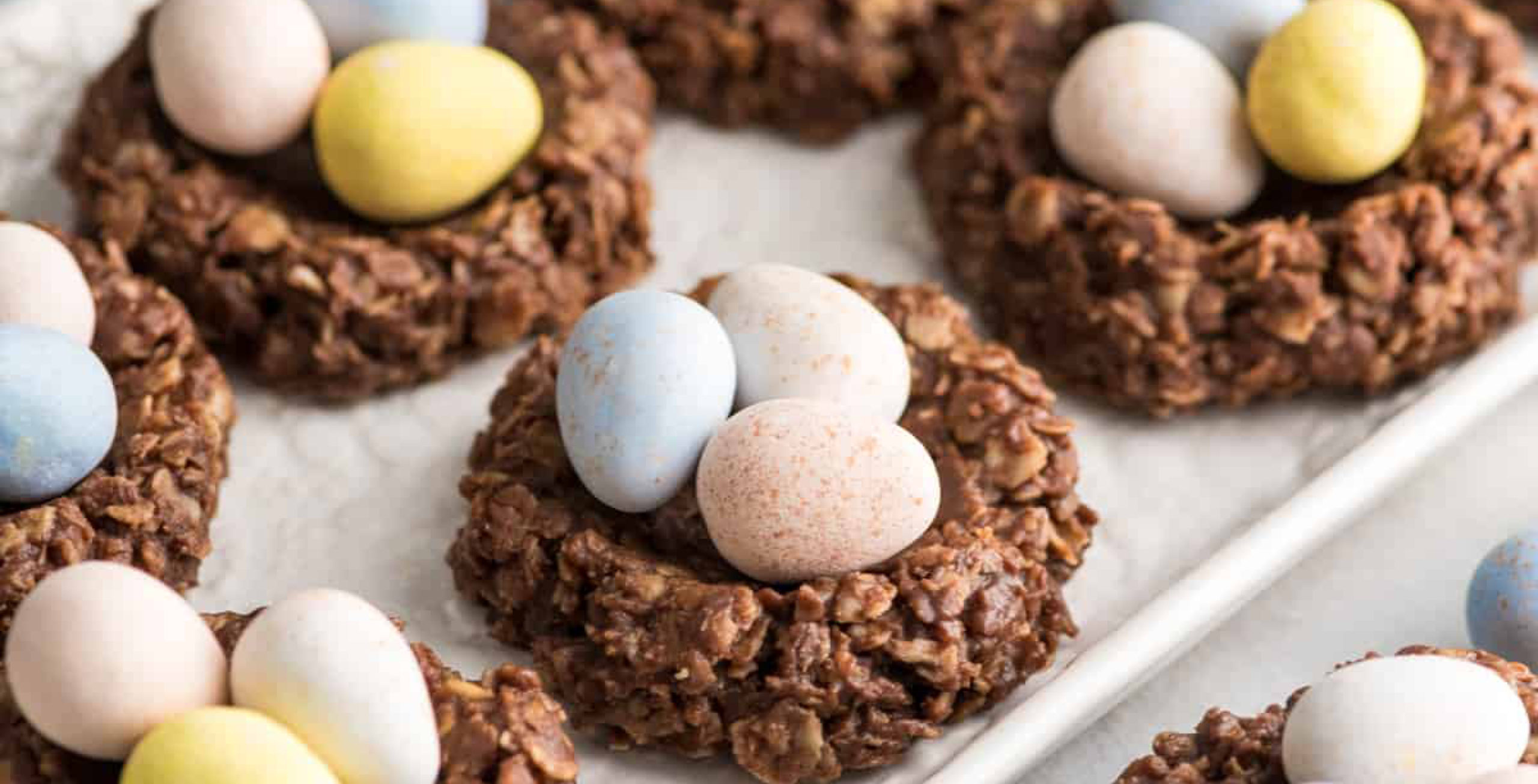 Easter Vegan, Gluten-Free Chocolate & Peanut Butter Cookie Nests
These vegan, gluten-free, no-bake, chocolate and peanut butter Easter nest cookies are made with 8 healthy ingredients and are ready in 15 minutes!
They're a delicious, healthy treat to celebrate Easter!
PREP TIME – 5 mins
COOK TIME – 5 mins
TOTAL TIME- 15 mins
SERVINGS – 14 cookies
CALORIES – 140.4 kcal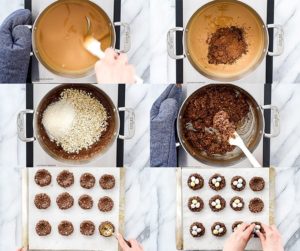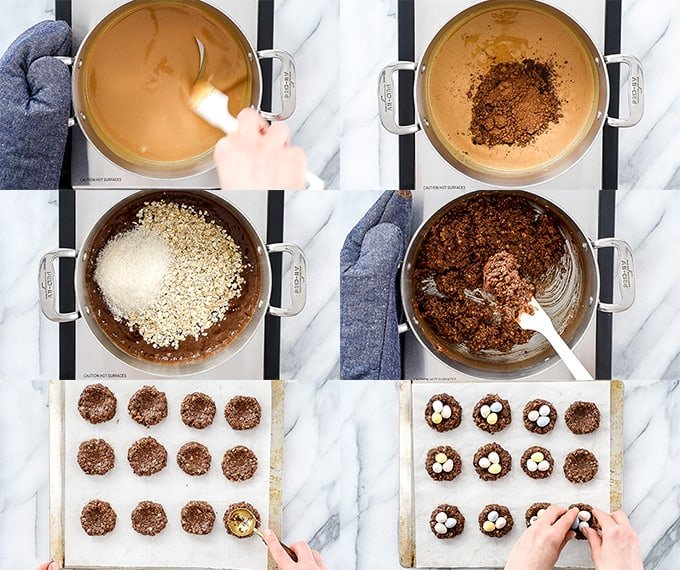 EQUIPMENT
• Saucepan
• Measuring spoons
• Measuring cups
• Spatula
• Baking sheet
• Parchment Paper
INGREDIENTS
• ½ cup natural peanut butter or any other nut butter of your choice
• ¼ cup honey or maple syrup
•  ¼ to ½ tsp sea salt
• ¼ cup coconut oil (nut butter or ghee)
• 1 tsp vanilla
• 2 TBS cocoa powder
• 1 cup quick-cooking oats
• ¼ cup shredded coconut (increase the amount of oats if coconut is not your thing)
INSTRUCTIONS
1. Line a baking sheet with wax paper. Set aside.
2. Combine peanut butter, honey salt and coconut oil in a saucepan and heat until combined.
3. Add vanilla and cocoa powder. Stir until well combined.
4. Add quick-cooking oats and mix well.
5. Add coconut and stir until completely combined.
6. Drop 1 TBS portion of mixture onto your prepared baking sheet. Press into the shape of nests. Continue until you've used all your cookie mixture.
7. Let cool in the refrigerator or freezer until hardened. Top with your favorite candy eggs.
8. Serve cool or at room temperature. Store in an airtight container in the refrigerator!
STORE/FREEZE
Store the cookies in an airtight container in the refrigerator for up to 1 week or in the freezer for up to 2 months.
SERVE
Coconut oil has a low melting point, so if the cookies get too warm they will become soft, as such I recommend serving them slightly chilled.
ENJOY!