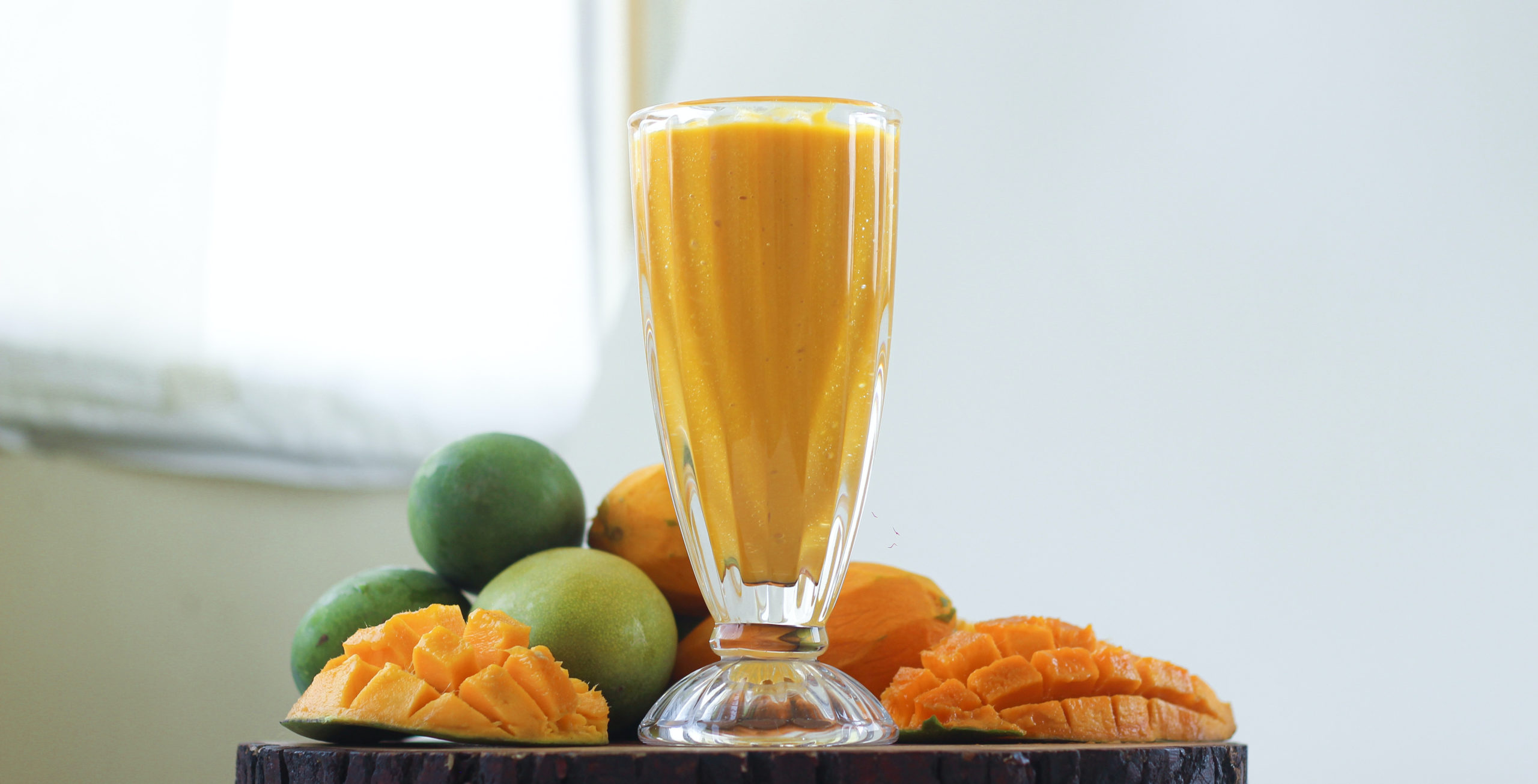 Boost drink recipe – Mint & Mango
This delicious beverage is cooling in nature, supports digestion and detoxification, helps balance the body during seasonal changes and supports a mindful approach to nourishing your body.
Ginger, caraway seeds, cumin seeds, lemon and mint encourage digestion and liver detoxification. Jaggery gently detoxifies the liver, prevents anemia and boosts immunity. Chia seeds provide quercetin and are also high in fiber and omega-3 to aid cardiovascular health. Mango offers a rich natural source of Vitamin C, calcium, magnesium and iron.
When it comes to healthy indulgences, the enchanting combination of mint and mango is the perfect delight for your taste buds!
INGREDIENTS
• A handful of fresh, washed mint leaves
• 1 mango, flesh only, sliced
• 1 tsp fresh ginger root, grated
• 1 tsp cumin seeds, roasted and ground
• ¼ tsp caraway seeds, crushed
• 1 tbsp chia seeds
• 2 tbsp lemon juice
• 1 tbsp jaggery or sweetener of your choice
• Himalayan pink salt, to taste
METHOD
1. Combine 1 cup of water, mango, lemon juice and jaggery then grind or blend to a smooth consistency.
2. Stir in ginger, cumin seeds, caraway seeds and chia seeds.
3. Add himalayan pink salt to achieve your desired taste.
4. Serve chilled, garnished with mint leaves and a lemon wedge.